Exploration: Wine & Food with Scott Lewis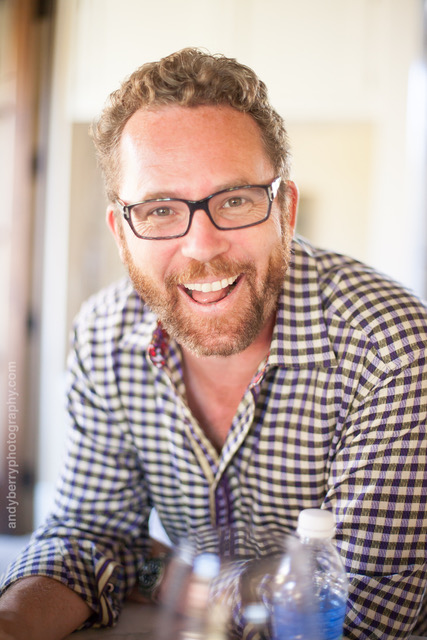 Scott Lewis, a veteran hospitality executive, who has worked internationally and in the United States, is a real "natural" when it comes to the business. Born in Limerick, Ireland into a family that was well respected in the hotel business, Lewis was schooled at an early age, assisting his father Hotelier Tony Lewis who owned and operated Ryan Hotels in Ireland.

For the past eleven years, Lewis has been the proprietor and manager of the highly successful 4,000-square-foot V Wine Cellar, a fine well known wine boutique cellar/wine bar located on the 23-acre Vintage Estate in Yountville, California. The retail shop was voted "2012,2014,2016 Best Wine Shop" in Napa Valley by Best Of Napa Sonoma Valley and 7 X 7 Magazine. It sells more than 2,000 varietals of wine and beers that are shipped to clients worldwide, boasts a lounge, tasting space, private dining, outdoor patio and wine retail shop, and is known as one of the Valley's leading venues for exclusive wine tasting events and blending seminars. Lewis also is co-founder of Pneu Wines in Napa Valley with Gary and Cheryl Van Brunt, who are in partnership with the nationally known Americas Tire Company.
Sommelier, cult wine curator and darling of Yountville, Scott Lewis is a preeminent teacher and wine philosopher. Fantastically intelligent and truly inspired, Mr. Lewis is able to give guests the most accurate and satisfying lessons in great wines. No palate is too new or too experienced – this sommelier will bring to life every bottle we open. Chef Porter will teach creative food and wine pairings inspired by the region and history of the terroir. Friends for decades, these two will delight and entertain. Don't miss out…
RESERVATION REQUEST
Please use the reservation request button below to submit your request for one of our upcoming courses. Once submitted, a concierge team member will be in contact to arrange your stay.
If you would like to speak with someone directly, please call us at 928-228-5510.